Eye Checks
Innovision Hospital provides premium quality eye care services of international standards at affordable prices.
Our Doctors
Doctors at Innovision Eye Hospital are highly qualified and well trained. They are experienced in their particular fields of specialty.
Appointment
Mon-Sat – 10:30 am to 9 pm Helpline : 8779702232
Email : helpline@innovisioneye.in
.
Visit Our Hospital
Riddhi Siddhi Exotica,
104-106, 1st Floor, Plot # B-11, Sector 8, Ulwe, Navi Mumbai, Maharashtra 410206
About us
We are the best Eye Care Hospital in

Mumbai.
Innovision Eye Hospital is a state of the art Eye Hospital with top of the line equipment and facilities. Our mission is to assure clinical excellence with transparency in communication and to set high standards for patient care and to provide accessible, affordable and quality patient-centric healthcare.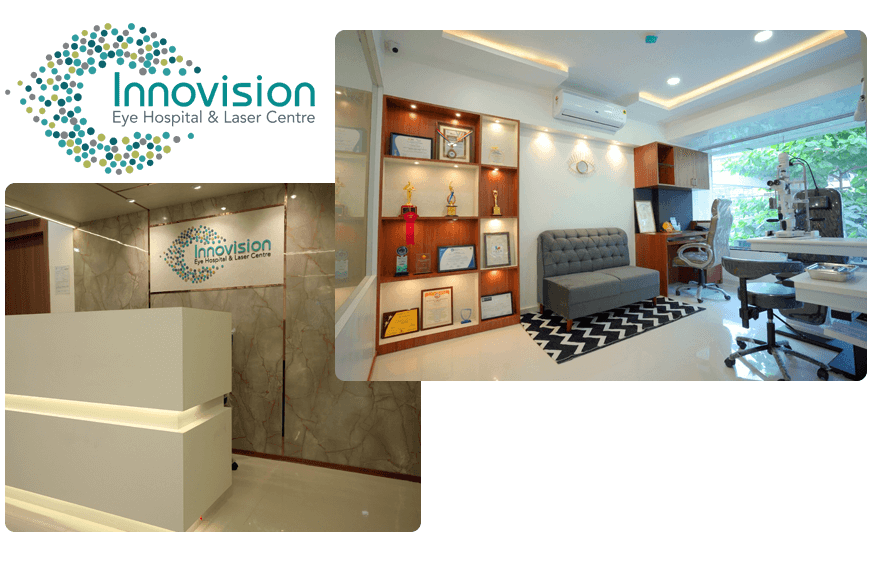 Services
Our Eye Care services
Testimonials
Some reviews from our clients
I had followed up with Dr. Niraj Israni for my grandmother's cataract. He is extremely kind, gentle and polite. He totally understands the patient's need. He successfully operated my grandmother for her cataract. I am really thankful to him as my grandmother's vision has significantly improved and all her episodes of dizziness have settled down.
The setup is state of the art with all the latest equipments. Dr neeraj is extremely humble and caring.He is a Lasik and Cataract expert and counsels really well. Highly recommended. One of the best Eye hospital in Navi Mumbai
I got my surgery done by Dr. Neeraj Israni. Great Service. Each and every member in the staff is extremely polite and helpful. Dr. Neeraj Israni is very informative and professional with their work. Processes are smooth as well. One of the best hospital in Navi Mumbai (Ulwe).

Dr. Neeraj is an extremely efficient ophthalmologist. He is gentle and kind towards his patients. Innovision eye hospital is very well equipped and has the finest staff. I would recommend it to everyone in need of an eye checkup.
Recently visited this hospital for eye checkup. Dr Neeraj Israni is very much experienced ophthalmologist and very humble with patients.The entire process from check in to end was so nicely done Every one is so attentive and humble towards patients.
Firstly i would like to thank my surgeon Dr.Neeraj Israni . I have never met so calm doctor in my life . He explained me the procedure so nicely that i was convinced to undergo lasik surgery . In operation theatre also he was very nice to me and yes the surgery was smooth and successful , also post surgery also he is taking good care of his patient . He values his patients . I can't stop thanking him ..because what i can see post surgery is blessing for me and ofcourse he himself is blessing for patients . THANK YOU SO MUCH DR.